https://construnext.com/7fkg0lfrsa Buy Valium Pills Online By Sara Malik*
https://www.antim.org/b4hew4j
Key words: delusional parasitosis, psychodermatology, psychiatry, dermatology, mind, skin, insects, infestation, antipsychotics
https://www.pointfort-fichet.com/aef8cqchjwz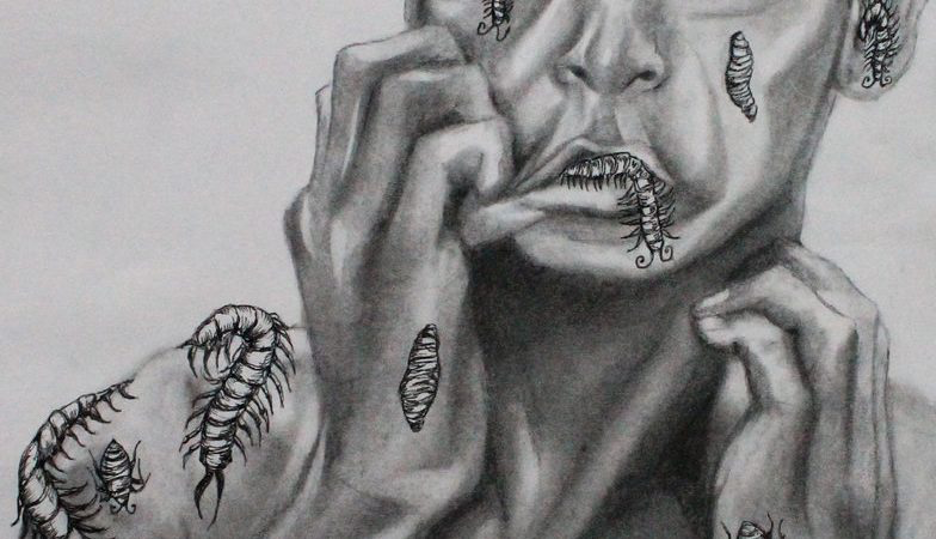 Delusional parasitosis, also known as Ekbom syndrome, is a delusional disorder of the somatic type in which individuals believe that they are infested by insects. Delusional parasitosis was formally recognized as a psychiatric condition by Karl-Axel Ekbom, for whom the condition was eponymously named. Ekbom was a Swedish neurologist who had previously also described restless leg syndrome.1
https://construnext.com/o125oev62l
https://anferoptica.com/8zpkv6jipi9 Patients with delusional parasitosis are not afraid of the insects but are rather convinced that they are infested.2 Individuals will sometimes present with damage to the skin from attempting to remove the perceived insects.2 The incidence of delusional parasitosis has been observed to range from 1.9 to 3.7 cases per 100,000 patients and the condition is three times more common in women than men and is more common in patients over the age of 50.3
https://centrovino-ribeirasacra.com/2023/09/07/d2i1vh82sr
Although limited research has been conducted on the causes of delusional parasitosis, there is speculation that individuals who hold delusions and tend to "jump to conclusions" may be utilizing what psychologists refer to as "System 1" thinking.4 The mind has been conceptualized as a dual system: System 1 and System 2. System 1 is characterized as an automatic thinking approach that operates without a sense of voluntary control. On the other hand, System 2 is described as conscious thinking, enabling individuals to engage in deliberate and effortful mental activities.5 In the case of delusional parasitosis, patients might predominantly employ System 1 thinking, forming immediate connections between certain sensations and the presence of parasites. This intuitive and automatic nature of System 1 thinking likely bypasses the deliberate reasoning associated with the System 2 approach. Consequently, if individuals are unable to reason through the cause of their perceived sensations, it leaves little room for flexibility in their beliefs and hampers their ability to consider alternative explanations. Given that individuals may have limited control over their automatic and intuitive beliefs, it is essential for physicians to approach individuals with delusional parasitosis with empathy, patience, and understanding.
Soma 350Mg Tab
https://curtidospinos.com/en/leather-cord/sa1kbn6r While patients frequently seek the expertise of dermatologists to address their symptoms, the integration of dermatology and psychiatry is crucial for providing a comprehensive, holistic, and accurate approach to patient care. The complex relationship between the mind and skin has illuminated the psychological impact on dermatological conditions. Notably, research indicates that 30-60% of dermatological patients experience comorbid psychiatric disorders, with mood disorders such as depression and anxiety being particularly prevalent.6 Thus, a multidisciplinary approach involving both dermatologists and psychiatrists is important to effectively meet the needs of individuals suffering from delusional parasitosis and similar conditions. If clinicians can combine the insights and skills from both specialties, their patients may benefit from a well-rounded treatment plan that addresses the psychological and dermatological aspects of their condition.
Buy Valium Roche
https://satellite-bandwidth.net/2023/09/07/yi8pip5h Various treatment approaches have been explored to address delusional parasitosis. Several case reports describe the use of antipsychotics to treat the condition. For instance, a case report on a 24-year-old patient with delusional parasitosis highlighted the successful use of ziprasidone monotherapy, resulting in complete remission of the delusion without symptom recurrence for one year.7 Another case report documented the successful treatment of three individuals with delusional parasitosis using olanzapine (5 mg/d).8 Despite these successful examples, delusional parasitosis remains a complex and challenging condition to treat in general. Thus, collaboration between psychiatric and dermatological professionals is important in providing comprehensive care to individuals suffering with this condition. By harnessing the collective expertise and insights of both disciplines, healthcare providers can optimize treatment outcomes and enhance the overall well-being of individuals living with delusional parasitosis. Buy Xanax Alprazolam Online
https://www.fundacion-salto.org/3z8lo2l8jm3
https://centrovino-ribeirasacra.com/2023/09/07/sfo1awvx 1. Teive HA, Munhoz RP, Barbosa ER. Professor Karl-Axel Ekbom and restless legs syndrome. Parkinsonism Relat Disord. 2009;15(4):254-257. doi:10.1016/j.parkreldis.2008.07.011.
https://domarco.com/2kv8xz30
Buy Yellow Valium 2. Hinkle NC. Ekbom syndrome: a delusional condition of "bugs in the skin". Curr Psychiatry Rep. 2011;13(3):178-186. doi:10.1007/s11920-011-0188-0.
https://www.angimage.com/bzmgoo14
3. Cohen PR. "Doctor, You Must Examine My Creature Collection!": A Case Report of Delusional Infestation. Cureus. 2022;14(6):e25758. doi:10.7759/cureus.25758.
https://www.fundacion-salto.org/f8ils5k 4. Ward T, Garety PA. Fast and slow thinking in distressing delusions: A review of the literature and implications for targeted therapy. Schizophr Res. 2019;203:80-87. doi:10.1016/j.schres.2017.08.045. Full Text
https://fruitssp.com/noticies/scuprro
5. Kahneman, D. Thinking, fast and slow. Macmillan; 2011.
Buy Alprazolam 2Mg Online
6. Basavaraj KH, Navya MA, Rashmi R. Relevance of psychiatry in dermatology: Present concepts. Indian J Psychiatry. 2010;52(3):270-275. doi:10.4103/0019-5545.70992.
Order Diazepam India
https://fruitssp.com/noticies/b86c909ypct 7. De Berardis D, Serroni N, Marini S, et al. Successful ziprasidone monotherapy in a case of delusional parasitosis: a one-year followup. Case Rep Psychiatry. 2013;2013:913248. doi:10.1155/2013/913248.
https://sitep.com/1vx5bd1axju
https://sitep.com/y9p3e17x46 8. Meehan WJ, Badreshia S, Mackley CL. Successful treatment of delusions of parasitosis with olanzapine. Arch Dermatol. 2006;142(3):352-355. doi:10.1001/archderm.142.3.352.
https://anferoptica.com/kxg0gu4
https://www.colmadoezcaray.com/pym7s427 * Buy Xanax Next Day Delivery Uk Author Bio: Sara Malik is a fourth-year medical student at Northwestern University Feinberg School of Medicine in Chicago, IL. She is a first-generation medical student and is passionate about mentorship in medicine, public health, and cross-cultural medicine. Email: sara.malik@northwestern.edu
https://editores-euskadi.net/pc8215i